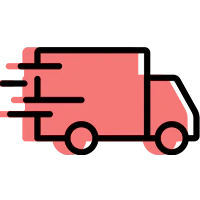 Fast Shipping to:
Your information is 100% secured

A dedicated puzzle mat that you can bring along with you!
This Portable Puzzle Rollup Mat can be used to lay down your puzzle pieces so you have your own space to assemble your puzzle. This felt puzzle mat can accommodate puzzles that have up to 1,500 pieces!
You can roll this mat up and store it in its drawstring bag if you plan on taking this puzzle along with you! It includes an inflatable tube that's helpful to prevent bending and breaking your puzzle pieces as well as preventing the pieces from moving around.
FEATURES:

Spacious Felt Puzzle Mat
The mat is made from soft felt which gives puzzle pieces a flat surface to work on.
Marked Areas For Puzzles
Whether you're working on a 1,000-piece circular or rectangular puzzle, or a 1,500-piece rectangular puzzle, you can accurately place your edge pieces using the marked guide lines on the mat.
Inflatable Rollup Tube
If you want to store the puzzle for travel or future use, use the inflatable tube to roll it up and store it. The tube is necessary to prevent the pieces from bending or moving. You can also secure it even more with the included fixing bands.
Drawstring Bag For Portability
Store the rolled up puzzle mat in the included drawstring bag so you can store it or bring it anywhere with you!
SPECIFICATIONS:

Material: Felt
Color: Black, Grey
Dimensions: 26in x 46in
Puzzle Piece Compatibility: Up to 1,500 pieces
PACKAGE INCLUDES:

1 x Portable Puzzle Rollup Mat
1 x Inflatable Tube
1 x Inflating Pump
3 x Fixing Bands
1 x Drawstring Storage Bag