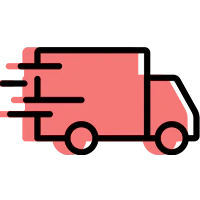 Fast Shipping to:
Your information is 100% secured

One of the great ways to indulge your child's time into a productive task is using this Jigsaw Puzzle Packs For Kids. It is durable hence, and will not break easily. Indulge with your child in games like this puzzle and help them know about their mind more and more. 
Features:

Puzzle Type: Jigsaw 
Material: Plastic
More About The Product:
Learn While Playing: Puzzles help people improve memory, planning skills, and problem-solving aptitude. Children must retain shapes, colors, positions, and problem-solving techniques while completing a puzzle. This puzzle set features adorable creatures and brilliant colors. Children have the opportunity to distinguish colors, recognize forms, and improve their hand-eye coordination by putting the puzzles together.
Made To Last: The puzzles in this set are made from premium solid wood that is BPA-free. They are durable and require less maintenance as your kid will love to play with them repeatedly. 

Excellent Gift Option: Our puzzles for kids are fantastic to play with and educational toys for children ages 2 to 5, whether it's a birthday, holiday, or simply for fun. Our puzzles are the ideal gifts for girls turning three or toys for boys turning two!