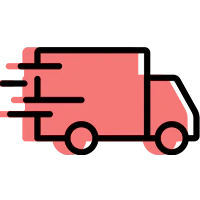 Fast Shipping to:
Your information is 100% secured

Dive into the captivating world of art and puzzling with our "Abstract Fish Painting 1000 Piece Jigsaw Puzzle Toy for Adults and Kids."

This puzzle features a mesmerizing depiction of a small fish aquarium, showcasing the enchantment of colors and aquatic life on a solid surface.
FEATURES:
Artistic Expression: Experience the joy of art through this vibrant puzzle, which beautifully captures the essence of painting, pigment, and color application.

Puzzle Challenge: With 1000 meticulously crafted pieces, this jigsaw puzzle offers an engaging challenge, promoting logical thinking and problem-solving skills for enthusiasts of all ages.

Ideal Gift: A scenic puzzle that appeals to those who appreciate the beauty of fish, the sea, and a spectrum of colors, making it an excellent gift choice for family and friends.

Tactile Enjoyment: Crafted from laminated plywood, the wooden puzzle pieces provide a tactile and immersive puzzling experience, ensuring hours of satisfaction.

Impressive Dimensions: Upon completion, the puzzle measures a substantial 20" x 27", allowing you to appreciate every detail of the abstract fish painting.
SPECIFICATIONS:
Material: Wooden
Puzzle Type: One Piece (letter zoning)
Size: 50 cm x 75 cm
Thickness: 2 mm
Piece Count: 1000 pieces/set
Package: Presented in an attractive gift box


BENEFITS:
Brain Engagement: Challenge both hemispheres of your brain simultaneously, enhancing logical thinking and cognitive abilities.

Memory Enhancement: Improve short-term memory and sharpen visual-spatial reasoning skills, contributing to cognitive development.

Stress Reduction: Puzzles serve as effective tools for meditation, promoting relaxation and mindfulness.

Family Connection: Strengthen bonds with loved ones by collaborating on this engaging puzzle, fostering quality family time.

Focused Solitude: Discover moments of concentration and serenity as you assemble the puzzle, providing a mindful escape.

Health Benefits: Regular puzzle-solving sessions promote mental agility and contribute to overall well-being.
PUZZLE COMPLETION TIME:
On average, expect to spend anywhere from 3 to 10 hours completing this puzzle.

Completion time may vary based on individual skill levels and the complexity of the puzzle.