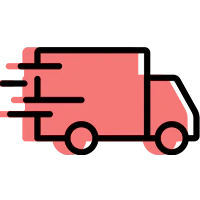 Fast Shipping to:
Your information is 100% secured

Experience the joy of puzzling with our Moruska Round Rainbow Puzzle - a captivating 1000-piece jigsaw puzzle designed by the talented artist Francis Deroa.

This imaginative masterpiece brings the world of color gradients and spectrums to life, making it perfect for little scientists or older kids with a passion for space and fiction.
FEATURES:
Artistic Brilliance: Designed by artist Francis Deroa, this puzzle showcases the enchanting world of color gradients and spectrums, offering a visual feast for puzzle enthusiasts.



Challenging Delight: With 1000 intricately crafted pieces, this puzzle provides an enjoyable challenge that's perfect for both kids and adults. It's a fantastic way to spend quality time with family and friends.



Premium Wooden Pieces: Unlike traditional cardboard puzzles, our puzzle features wooden pieces, offering a tactile and durable puzzling experience.



High-Quality Construction: Crafted from laminated plywood, this puzzle is built to last, ensuring you can enjoy it for years to come.



Generous Size: Measuring 20" x 27", this puzzle offers an impressive canvas for assembling the vibrant and captivating artwork.



Educational Benefits: Completing this 1000-piece puzzle exercises both the left and right sides of your brain simultaneously. It enhances your short-term memory and sharpens your visual-spatial reasoning.



Stress Relief: Puzzles serve as excellent meditation tools and stress relievers. Immerse yourself in the calming world of puzzles to unwind and relax.



Family Bonding: Gather your family for hours of quality bonding time. Solving puzzles together promotes meaningful connections and shared accomplishments.



Alone Time Retreat: If you seek solitude and focus, this puzzle provides the perfect escape. Engage in solitary contemplation and challenge your mind.



Longevity Boost: Puzzle regularly and reap the benefits of a longer, more fulfilling life. Puzzle-solving engages your brain and provides a mental workout.


SPECIFICATION:
Material: Paper
Puzzle Type: One Piece (letter zoning)
Size: 50 x 75 cm
Thickness: 2 mm
Piece Count: 1000 pieces/set
Package: Comes in an attractive gift box
Embrace the world of colors and imagination with our Moruska Round Rainbow Puzzle.