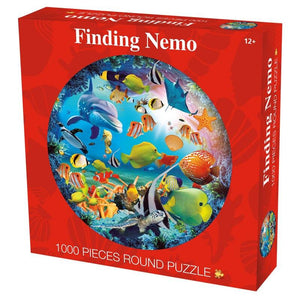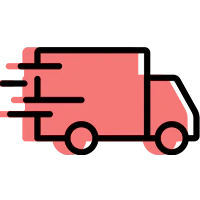 Fast Shipping to:
Your information is 100% secured

Embark on an underwater adventure with our "Finding Nemo Wooden 1000 Piece Jigsaw Puzzle Toy for Adults and Kids."

Designed by artist Francis Deroa, this captivating puzzle brings the imaginative world of Finding Nemo to life.

Dive into the depths of the ocean and enjoy a futuristic piece perfect for young scientists and kids with a love for space and fiction.

With 1000 intricately crafted pieces, this puzzle offers an exciting challenge for all puzzle enthusiasts.
FEATURES:
Captivating Imagery: Immerse yourself in the whimsical world of Finding Nemo with this 1000-piece wooden jigsaw puzzle, ideal for fans of the beloved cartoon.



Tactile Pleasure: Crafted from laminated plywood, the wooden puzzle pieces provide a tactile and immersive puzzling experience, ensuring durability and enjoyment.



Challenge Accepted: With a challenging difficulty level, this 1000-piece puzzle offers hours of entertainment, perfect for those seeking a mentally stimulating experience.



Generous Dimensions: Upon completion, the puzzle measures an impressive 20" x 27", allowing you to appreciate the intricate details of the Finding Nemo artwork.
SPECIFICATIONS:
Material: Wooden
Puzzle Type: One Piece (letter zoning)
Size: 50 cm x 75 cm
Thickness: 2 mm
Piece Count: 1000 pieces/set
Package: Presented in an attractive gift box


BENEFITS:
Brain Exercise: Challenge and engage both the left and right sides of your brain simultaneously, enhancing logical thinking and cognitive abilities.

Memory Enhancement: Improve short-term memory and boost visual-spatial reasoning, promoting cognitive development while enjoying the puzzle.

Stress Relief: Puzzles serve as a meditative tool for relaxation, aiding in stress reduction and promoting a sense of calm.

Quality Family Time: Strengthen bonds with family as you collaborate to complete the puzzle, creating cherished memories together.

Personal Focus: Find solitude and concentration as you immerse yourself in the puzzle, offering moments of peaceful reflection.

Well-Being Boost: Regularly indulging in puzzles can contribute to a mentally stimulating and fulfilling life.


PUZZLE COMPLETION TIME:
On average, expect to invest anywhere between 3 to 10 hours in completing this puzzle.

Completion time may vary depending on individual skill level and puzzle complexity.