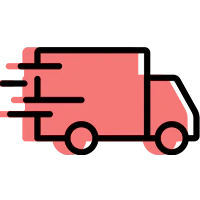 Fast Shipping to:
Your information is 100% secured

Embark on a heartwarming journey through the delightful world of canines with our "Dogs Variations Wooden 1000 Piece Jigsaw Puzzle Toy for Adults and Kids."

This 1000-piece wooden jigsaw puzzle, designed by the talented artist Francis Deroa, celebrates the diversity and charm of man's best friend.
FEATURES:
Puzzle Passion: Dive into a world of fascination and mental stimulation with 1000 intricately designed puzzle pieces, perfect for both novice and seasoned puzzle enthusiasts.



Enhanced Cognition: Challenge your logical thinking and problem-solving skills while assembling this captivating puzzle, making it an ideal activity for friends and family.



Dog Lover's Delight: This scenic puzzle is a heartfelt gift for dog enthusiasts, capturing the essence of these beloved pets in various endearing poses.



Tactile Enjoyment: Crafted from premium laminated plywood, the wooden puzzle pieces offer a tactile, hands-on puzzling experience, ensuring long-lasting enjoyment.



Challenge Accepted: With a heightened difficulty level, this 1000-piece puzzle guarantees extended hours of captivating and mentally stimulating entertainment.



Impressive Dimensions: Upon completion, the puzzle measures a striking 20" x 27", allowing you to fully appreciate the intricate details of each dog's portrayal.
SPECIFICATIONS:
Material: Wooden
Puzzle Type: One Piece (letter zoning)
Size: 50 cm x 75 cm
Thickness: 2 mm
Piece Count: 1000 pieces/set
Package: Presented in an attractive gift box
BENEFITS:
Brain Workout: Stimulate both the left and right sides of your brain simultaneously, enhancing logical thinking and cognitive abilities.

Memory Enhancement: Improve short-term memory and elevate visual-spatial reasoning skills, fostering cognitive development while enjoying the puzzle.

Stress Relief: Puzzles serve as an effective meditation tool, aiding in stress reduction and promoting relaxation.

Family Bonding: Strengthen relationships with family and friends as you collaborate to complete the puzzle, creating lasting memories together.

Personal Focus: Find tranquility and concentration while immersing yourself in the puzzle, offering moments of peaceful contemplation.

Wellness Benefits: Regularly engaging in puzzles contributes to a mentally stimulating and fulfilling life.
PUZZLE COMPLETION TIME:
On average, anticipate spending between 3 to 10 hours completing this puzzle.

Completion time may vary based on individual skill level and puzzle complexity.