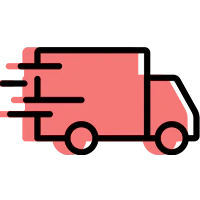 Fast Shipping to:
Your information is 100% secured

Commemorate the 50th Anniversary of the iconic Eiffel Tower with our "50th Anniversary of Eiffel Tower 1000 Piece Wooden Jigsaw Puzzle."

This stunning puzzle captures the essence of the Eiffel Tower, the symbol of love in the City of Love, cherished by romantics around the world.
FEATURES:
Symbol of Romance: Revel in the romance of the Eiffel Tower, magnificently depicted in this 1000-piece jigsaw puzzle, perfect for both adults and kids.



Puzzle Challenge: Offering an enjoyable challenge, this puzzle enhances logical thinking and problem-solving skills, making it an ideal choice for puzzle enthusiasts of all levels.



Illuminated Celebration: Experience the magic of the Eiffel Tower's 50th anniversary celebration with a fully illuminated tower, adorned with sparkling lights and fireworks, adding a touch of festivity to your puzzling experience.



Tactile Satisfaction: Crafted from high-quality laminated plywood, the wooden puzzle pieces provide a tactile and immersive puzzling experience.



Impressive Dimensions: Upon completion, the puzzle measures a substantial 20" x 27", allowing you to appreciate every detail of this iconic landmark.
SPECIFICATIONS:
Material: Wooden
Puzzle Type: One Piece (letter zoning)
Size: 50 cm x 75 cm
Thickness: 2 mm
Piece Count: 1000 pieces/set
Package: Presented in an elegant gift box


BENEFITS:
Brain Engagement: Challenge both hemispheres of your brain simultaneously, enhancing logical thinking and cognitive abilities.



Memory Enhancement: Improve short-term memory and sharpen visual-spatial reasoning skills, contributing to cognitive development.



Stress Reduction: Puzzles serve as effective tools for meditation, promoting relaxation and mindfulness.



Family Connection: Strengthen bonds with loved ones by collaborating on this engaging puzzle, fostering quality family time.



Focused Solitude: Discover moments of concentration and serenity as you assemble the puzzle, providing a mindful escape.



Health Benefits: Regular puzzle-solving sessions promote mental agility and contribute to overall well-being.


PUZZLE COMPLETION TIME:
On average, expect to spend anywhere from 3 to 10 hours completing this puzzle.

Completion time may vary based on individual skill levels and the complexity of the puzzle.