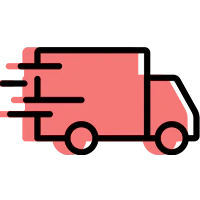 Fast Shipping to:
Your information is 100% secured

Unleash your creativity and cherish your memories with our custom 1000-piece puzzle.

Design your very own personalized jigsaw puzzle by uploading your favorite photo or design.

This custom puzzle is a testament to your care and creativity, resulting in a stunning masterpiece that everyone will cherish.

Whether it's a family puzzle for relatives or a playful selfie puzzle, the possibilities are endless!
FEATURES:
Personalized Masterpiece: Design your own custom puzzle by uploading a cherished photo or unique design. Create a one-of-a-kind puzzle that holds sentimental value and tells your story.



Tactile Experience: Crafted from laminated plywood, our wooden puzzle pieces offer a tactile and engaging puzzling experience that sets it apart from traditional cardboard puzzles.



Challenging Fun: With 1000 meticulously crafted pieces, this puzzle offers a satisfying level of difficulty suitable for puzzle enthusiasts of all ages. It's a captivating challenge that sparks joy.



Generous Size: Measuring 20" x 27", this puzzle provides ample space to showcase your personalized image in stunning detail.



Custom Gift Idea: Whether it's for a birthday, anniversary, or special occasion, a custom puzzle is a thoughtful and unique gift that will be treasured for years to come.
SPECIFICATIONS:
Material: Wooden
Puzzle Type: One Piece (letter zoning)
Size: 50 x 75 cm
Thickness: 2 mm
Piece Count: 1000 pieces/set
Package: Comes in an attractive gift box
MORE PRODUCT DETAILS:
Brain Exercise: Engage both the left and right sides of your brain simultaneously as you assemble your custom puzzle, enhancing cognitive skills.



Memory Booster: Improve short-term memory and sharpen visual-spatial reasoning, making puzzling a fun and educational experience.



Stress Relief: Puzzles provide a calming and meditative way to unwind and reduce stress levels.



Family Connection: Create lasting memories and strengthen bonds by working together as a family to complete the puzzle.



Personal Retreat: Enjoy peaceful solitude and focus while solving your custom puzzle. It's a great way to unwind and concentrate.



Longevity: Puzzle regularly for a fulfilling and longer life. Engaging in puzzles provides a mental workout that promotes mental well-being.
PUZZLE COMPLITION TIME:
On average, it can take anywhere between 3 to 10 hours to complete this 1000-piece custom puzzle, depending on factors such as complexity and skill level.
Design, assemble, and cherish your own custom puzzle—a perfect gift that celebrates creativity and togetherness.

Create a masterpiece that encapsulates your memories and brings joy to your loved ones!