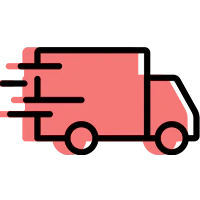 Fast Shipping to:
Your information is 100% secured

Looking for a new toy for your child to play with? View the Mapology USA Jigsaw Puzzle! These entertaining and distinctive toys are excellent for fostering social and hand-eye coordination. Additionally, they are built of high-quality materials, making them eco-friendly and excellent for the environment. Grab a puzzle or many and start honing your child's cognitive and problem-solving abilities.
Features:-
Theme: Maps

Puzzle type: Jigsaw
More About The Product:
Learn While Playing: Puzzles help people improve their memory, planning skills, and problem-solving aptitude. Children must retain shapes, colors, positions, and problem-solving techniques while completing a puzzle. This puzzle set features adorable creatures and brilliant colors. Children have the opportunity to distinguish colors, recognize forms, and improve their hand-eye coordination by putting the puzzles together.
Made To Last: The puzzles in this set are made from premium solid wood that is BPA-free. They are durable and will require less maintenance as your kid will love to play with them again and again. 

Great Gift Option: Our puzzles for kids are fantastic to play with and educational toys for children ages 2 to 5, whether it's a birthday, holiday, or simply for fun. Our puzzles are the ideal gifts for girls turning three or toys for boys turning two!